What is Plastic Injection Mold?
Plastic injection mold (aka injection mould in UK) is a tool for manufacturing plastic parts, also makes the plastic parts have full structures and precise dimensions.
Why Make Plastic Injection Molds in China?
You may hear from someone that plastic injection moulds from China are in low quality, but still there are many companies are buying injection moulds from China, some of them with big volume demands even set their own sourcing office in China. Are those companies silly? No.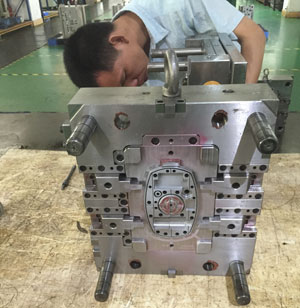 The answer is China injection mold makers can manufacture high quality moulds as good as American and Europe companies with competitive lower price, this is why the plastic injection mold makers outside China lost their jobs to Chinese.
In China, now more and more plastic injection mold makers hire technical sales who are good at technique and English communication. As we all know, the technique requirement is the most important thing for an injection mold making project, and now a lot of Chinese mold salesman are good at CAD drawing, materials choosing and mold making process, so they can communicate with the partner engineers very well. To make a new plastic injection mold, the 3D drawing is the first thing and then analysis how to make the mold (size, structure, material, cut down the cost and so on), so the key point is how to make the suppliers' engineers and your companies' requirements connection. Just like
our factory
, we have cooperated with a German and United Kingdom companies for five years. We works well if you have new custom mold making project next time, you can send your drawing to us to have a test.
After 30 years developing, mold manufacturing becomes to a mutual industrial in China, there are well developed industrial chain, many well trained mold makers, well educated business developing and project management employees. Despite they are paid 2/3 less than in US, they make first class mold like your mold maker did in US.
Why Choose Our Company?
Were you able to find a good source for plastic injection molds? You may find out there are very few Chinese manufacturers that could satisfy your companies' needs. We are a Chinese company with our own tooling factory in Shenzhen China. We build very precise and high quality plastic injection molds exclusively for companies from US, Canada, UK, Germany, Italy etc.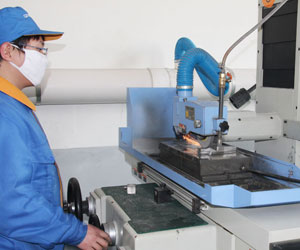 We have very good equipment including high speed CNC, mirror EDM, slow wire cut, CMM, etc. Our mold engineers are good at English and mold technologies, so our company is easy to communicate with. Feel free to let us know if you are finding a plastic injection mold maker in China.
We are a unique hybrid solution of dealing with American and European companies but getting better Chinese prices. We will be glad to review your specifications and share them with our plastic injection mold makers as well for their input. We work on a cost plus basis, we will give a very honest quotation to build what exactly you are expecting. We have a reputation for making only top quality molds and we stand behind our work. We think you will really like working with our company. We are also glad to give you the references of our many US customers that can tell you the kind of services we can offer.